Myobrace For Adults
It is never too late to get those straight teeth you always wanted and improve your health through correct nasal breathing plus better sleep.
At Myokids Dental we can correct all the above with The Myobrace system in conjunction with the ALF appliance and clear aligners.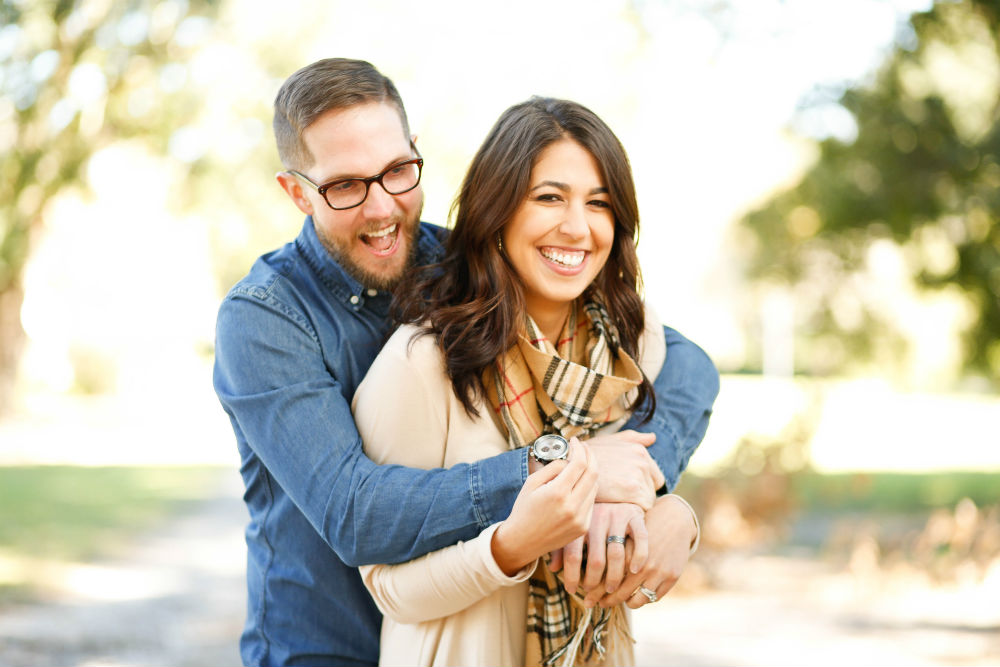 Three-Stage Process
Myobrace for Adults is a three-stage process that will correct poor oral habits while applying light forces to align the teeth.
Stage One
The A1 will provide habit correction and initial alignment when you start your treatment.
The soft material allows for better retention and comfort in the initial stages.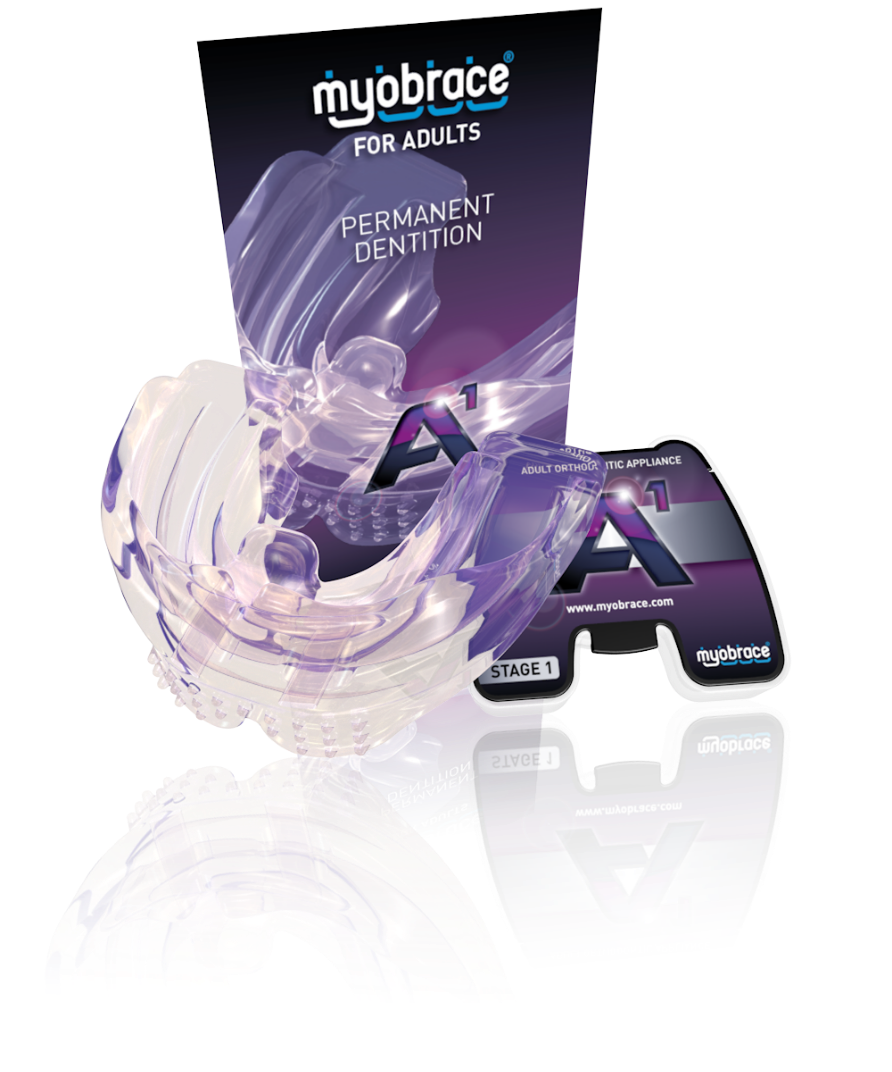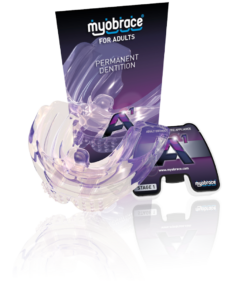 Stage Two
The A2 provides arch development and dental alignment, as well as habit correction.
Its medium-hard material applies a light force to your teeth to improve alignment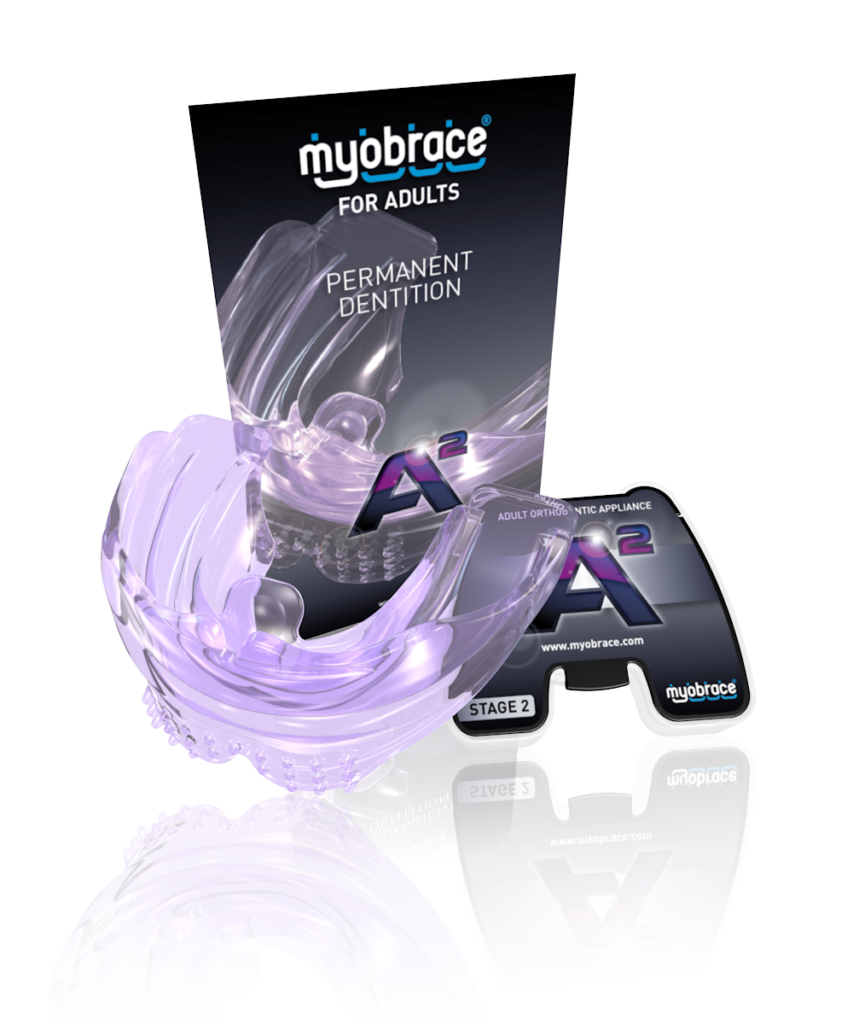 Stage Three
The A3 provides final alignment and retention. The firm material provides excellent alignment and the hollow tongue tag finalises your tongue resting position and improves habits.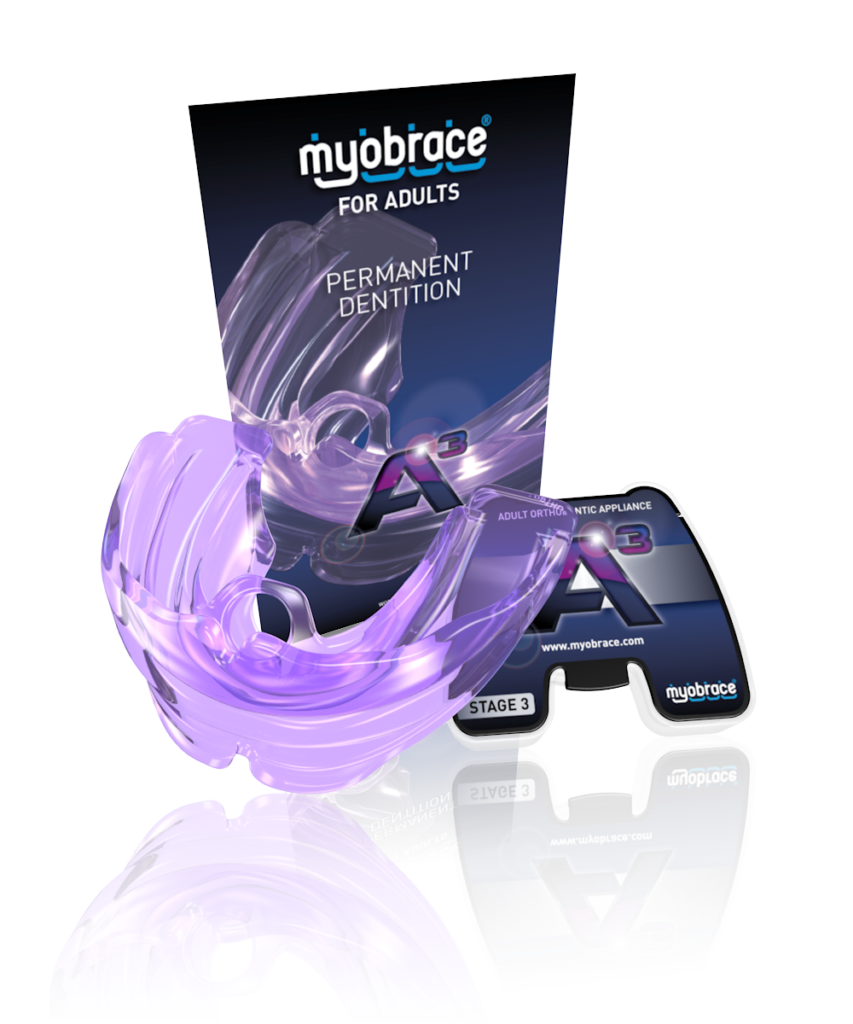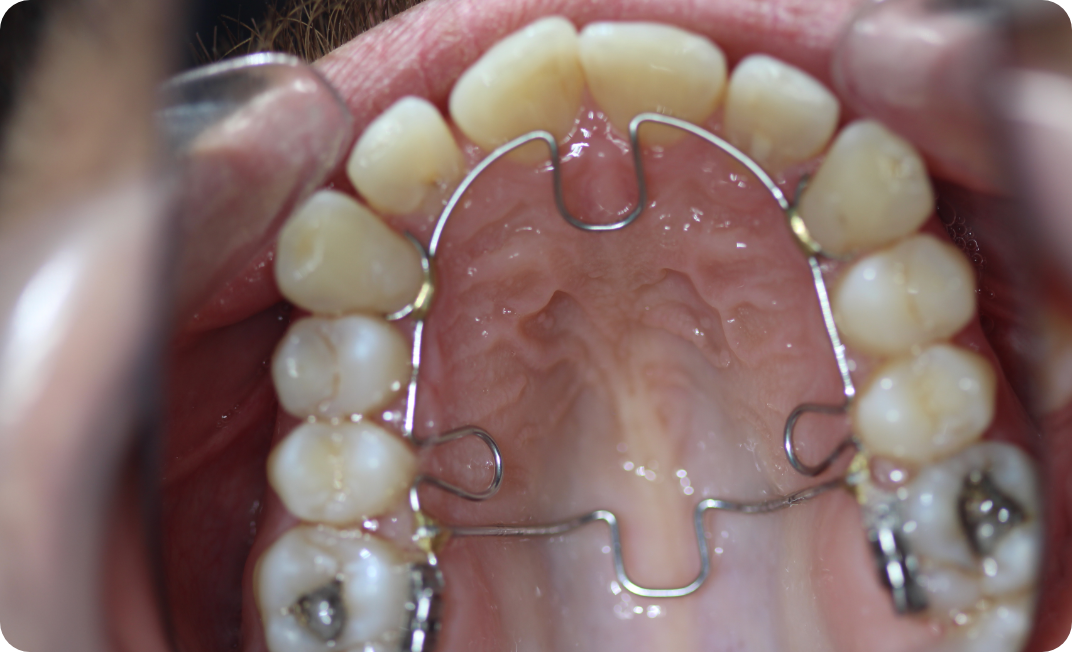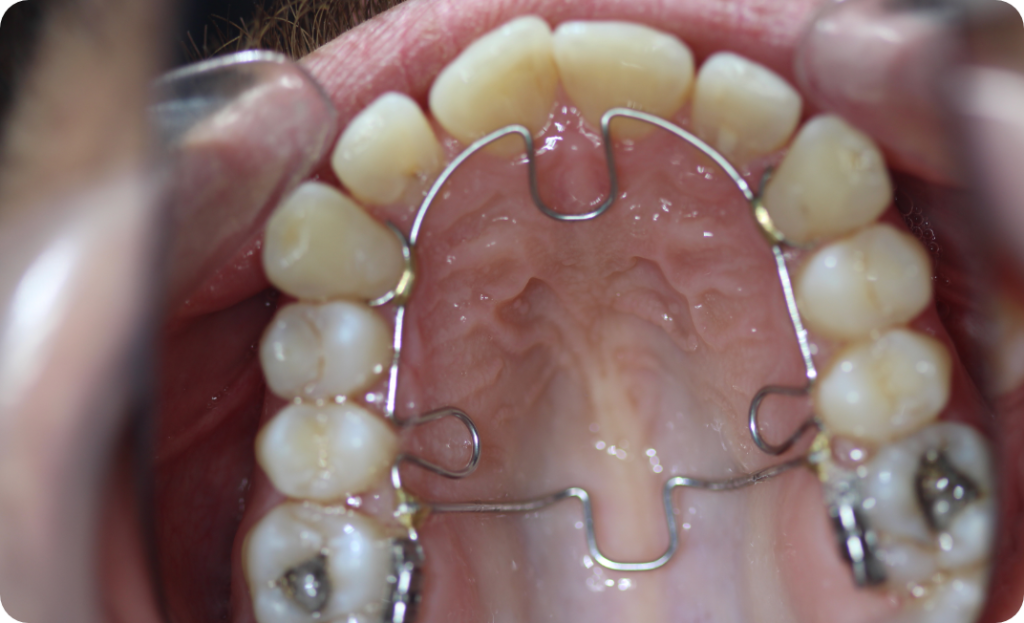 Examples of Treatment
We combine the Myobrace for Adults with the ALF appliance as this assists the Myobrace with arch development.
We can finish the case, after we have corrected the tongue position and swallowing and changed the mouth breathing to nose breathing, with either braces or clear aligners.